Unique Partnership Between SPRINT Senior Care, Sunnybrook and LOFT Addresses Hospital Overcrowding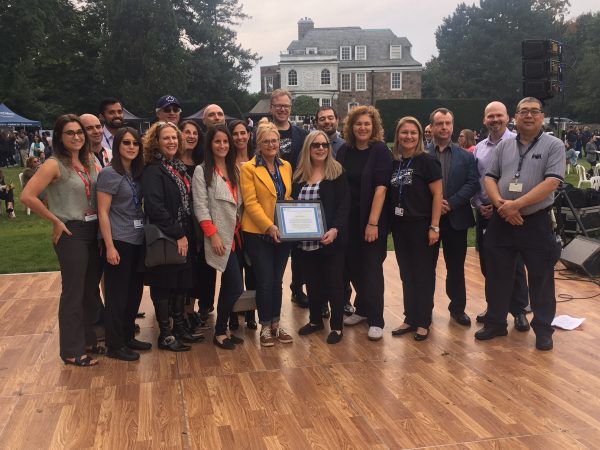 Have you ever had a loved one in the hospital who had to wait for a bed?
 
Hospital overcrowding is a growing problem in Ontario and beyond. By helping seniors live safely in their homes, SPRINT Senior Care is dedicated to being part of the solution. We're also helping to tackle this issue in a new way: through Pine Villa, a unique partnership with Sunnybrook Hospital and LOFT Community Services, with support from the Toronto Central LHIN. 
 
In March 2018, the doors opened at Pine Villa, a 68-bed facility providing short-term stays for alternate level of care (ALC) patients who no longer need hospital care, but still require support. The Eglinton Ave W site is a former retirement home repurposed for this new use. SPRINT Senior Care staff, including personal support workers, nurse practitioners, client care supervisors, social workers and a recreation therapist, work on site to provide care. The goal is to have residents stay for a short-term period, in preparation for their final discharge, typically back home or into long-term care. 
 
Transitional care sites such as Pine Villa are an important element in reducing the strain on overcrowded hospitals. They allow patients to get care at the level they need, and transition quickly to their ideal living situation. The Pine Villa team recently won a Sunnybrook Team Award for their partnership in this model. 
 
"SPRINT Senior Care is thrilled to be a part of this innovative model of an integrated healthcare system approach," CEO Stacy Landau says. "There needs to be a multiprong approach to this complex issue and the Pine Villa site is doing its part to help out." 
 
Client Pam lived at Pine Villa this spring after having shoulder replacement surgery. "Remembering my grandmother and mother in a nursing home haunted me," Pam wrote in a letter to staff. "I didn't know what to expect." 
 
Pam writes that she was "totally and pleasantly surprised" by her experience at Pine Villa, particularly by the attentive SPRINT Senior Care staff. "They could not do enough to make me feel welcome and did not once make me feel that I was imposing, too needy, or too dependent. I witnessed the compassion and care given to each and every patient in your facility," she writes.