Adult Day Program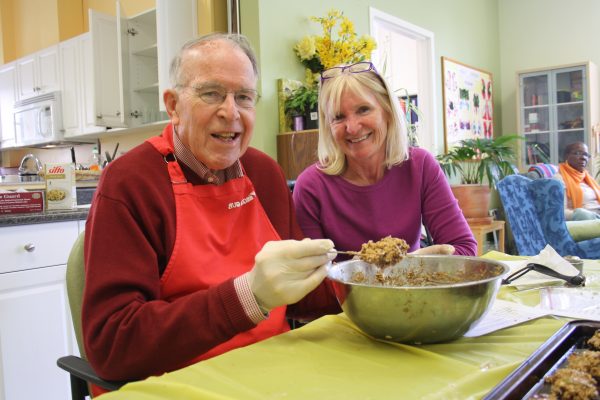 SPRINT Senior Care's Adult Day Program provides seniors and adults who are physically frail and/or have cognitive impairments with opportunities to socialize and participate in stimulating programs that are supportive of the individuals' needs and abilities. Our expert staff members organize meaningful activities such as art, gentle exercise, music therapy and discussion groups. These program activities are critical to promoting well-being, supporting overall health and wellness, and help to prevent premature and inappropriate institutionalization. Caregivers have peace of mind that their family members are engaged in purposeful activities, and provide respite from some caregiver responsibilities. Our Adult Day Program runs Monday through Friday. 
Transportation services are available to assist those who need help getting to or from our Adult Day Program.
To find out more about our Adult Day Program, to book a tour, or for information about our transportation services, call 416-481-6411 or email info@sprintseniorcare.org.
Other Dementia Care Programs 
In addition to our Adult Day Program, we operate a dementia care home, Ewart Angus SPRINT Home. 
Caregiver support 
Support for caregivers is also available through SPRINT Senior Care's Peer and Caregiver Support Groups.