House Calls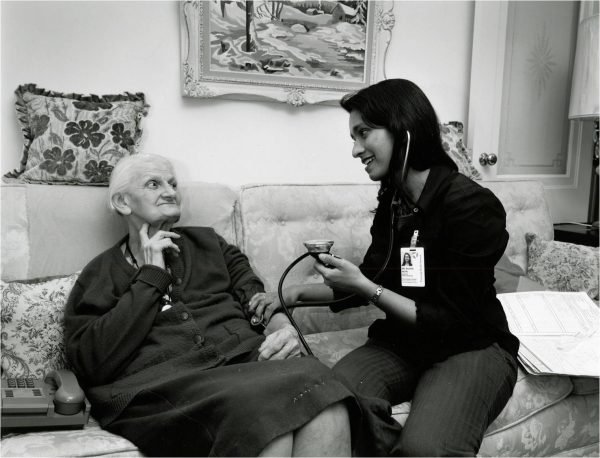 SPRINT Senior Care is the lead agency of House Calls, a not-for-profit program providing frail and homebound seniors with physician-led, interdisciplinary care at home.
Under the clinical leadership of primary care physician Dr. Mark Nowaczynski, the integrated House Calls team includes physicians,  social workers, occupational therapists, nurse practitioners, and a physiotherapist, all of whom are supported by team coordinators.
This team provides seniors with comprehensive and ongoing primary care, as well as chronic and acute disease management, medication administration, in-home interdisciplinary assessment, ongoing case management, and system navigation. The House Calls team also works actively to facilitate safe discharges and transitions from the hospital, emergency departments and inpatient beds, as well as from transitional and convalescent care.
House Calls is adjusting our referral process. We will be resuming the review of medically urgent referrals from our partners. Please ensure that you outline the reason for urgency on the referral. For more information about House Calls, call 416-481-5099, ext. 331, or go to seniorshousecalls.ca