COVID-19: How You Can Help – Volunteering & Donations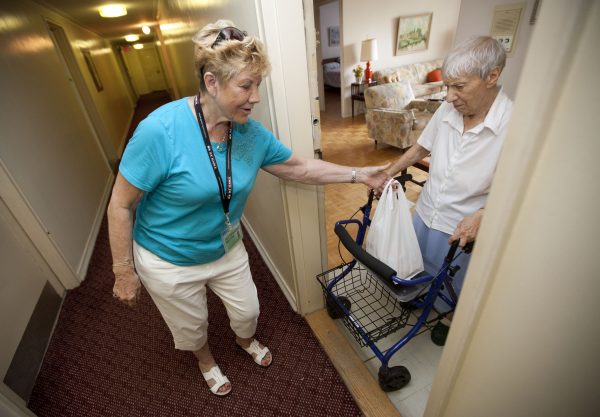 The COVID-19 outbreak has been particularly hard for seniors, who are at higher risk. Our COVID-19 Community Response Team is ensuring the highest-risk seniors are safe, healthy and are able to access groceries and other essential items.
Read a Toronto Star article from March 2020 about how SPRINT Senior Care and other local organizations are helping Toronto seniors. 
Here's how you can help us during this challenging time: 
Volunteer with us
Join our COVID-19 Community Response Team! Our team is helping to ensure seniors in the community are safe and have access to groceries and other essential items. We are hiring volunteers to help us with: 
Packing food and other items
Calling seniors for their grocery orders
Delivering items
Security checks (over the phone)
If you are interested in joining our team, please email volunteer@sprintseniorcare.org.
Donate essential items
We have an internal food pantry that is running low. We are happily accepting donations of non-perishable food and other essentials, such as canned food and personal care items. 
All items can be dropped off at 140 Merton St., 2nd floor (near Davisville/Yonge) during our office hours: Monday to Friday from 8:30 a.m-4:30 p.m. 
If you are unable to volunteer or drop off items, we are happy to accept donations. 
If you have any questions, please contact our Volunteer department at 416-481-0669 ext. 1204 or volunteer@sprintseniorcare.org