Community Wellness Programs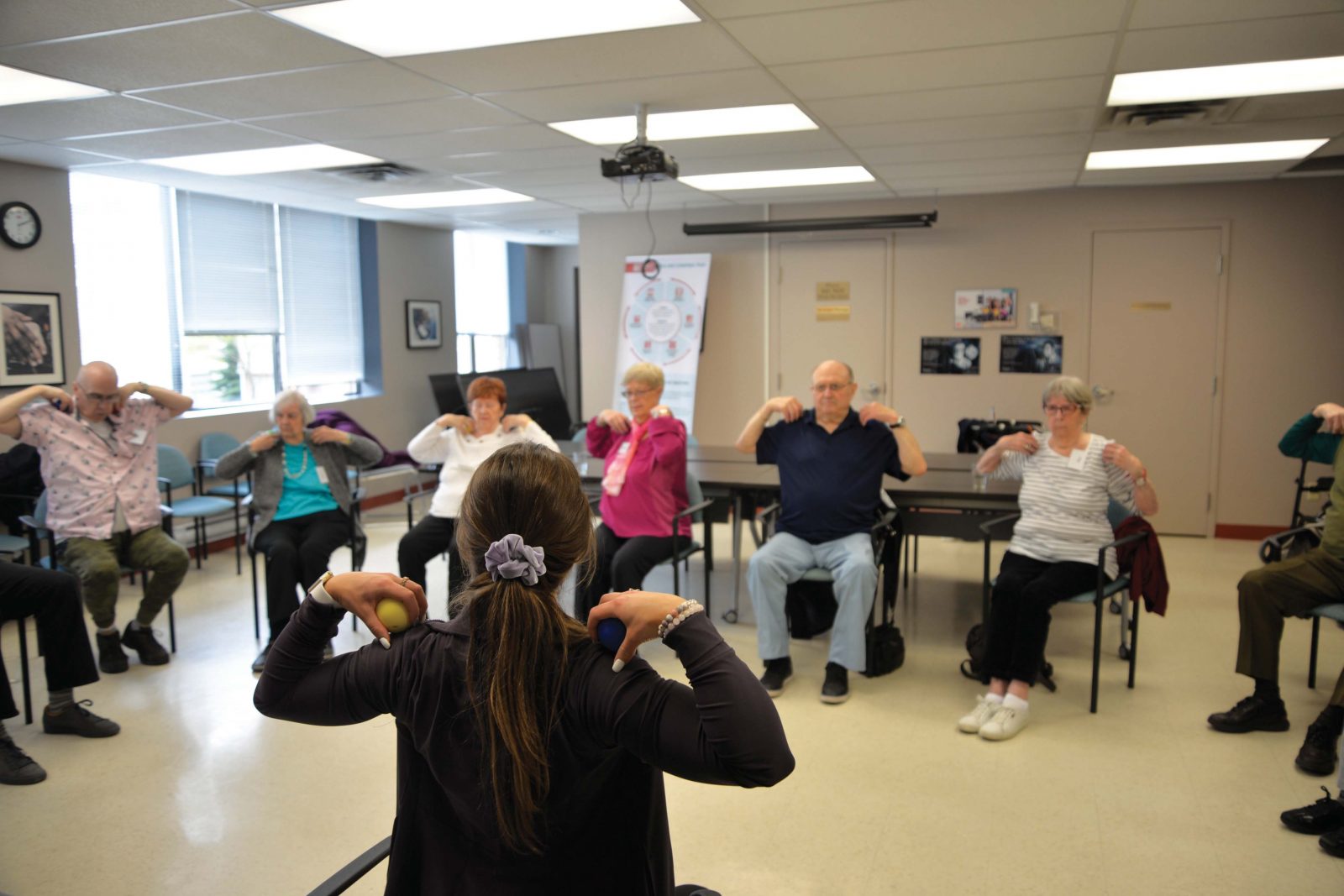 COVID-19 Virtual Programs
We are offering virtual exercise classes, art programs, social programs, and more! All programs are free of cost.
View our Virtual Programs Calendar.
Exercise and Social Programs
We offer a variety of drop-in and registration-based health promotion, recreational, and social programs to help prevent illness and functional decline, as well as to increase engagement in the community and improve quality of life.
These programs are either free or low-cost, and include a variety of exercise classes, from chair-based gentle exercises to standing low-impact cardio to gentle yoga; movie matinees; our older LGBT social; our knitting and crochet group, and more.
For more information, call 416-481-6411 or email info@sprintseniorcare.org.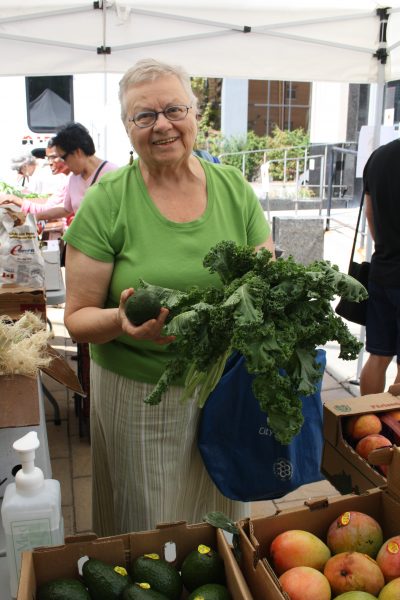 Community Dining and Farmers' Markets
SPRINT Senior Care's Community Wellness meal program offers opportunities for seniors to socialize with their peers, and eat delicious, healthy, and home-cooked meals. The reasonably priced meals at our Community Wellness meal programs are diverse: they include coffee breaks and lunches at nine different locations from Monday through Friday. Due to COVID-19, our in-person meal programs are temporarily cancelled and have been replaced by a meal and grocery delivery service. View our calendar for more information.
All of SPRINT Senior Care's Community Wellness meals programs are offered at low prices, are located in wheelchair-accessible locations, and are close to public transportation.
Our Transportation Department also offers rides for seniors who want to attend any Community Wellness meal program. View our programs calendar.
Farmers' Markets 
Fresh fruits and vegetables are also available through our seasonal farmers' markets. These markets are held at convenient locations around North Toronto and sell fresh fruits and vegetables from FoodShare. During COVID-19 our in-person markets are cancelled, but we are running mobile farmers' markets, delivering produce directly to seniors' doors.   
Stay in touch 
The Community Wellness department has a weekly newsletter for clients! Click here to read the latest edition.
To find out more about SPRINT Senior Care's Community Wellness programs, call 416-481-6411 or email info@sprintseniorcare.org.