Ewart Angus SPRINT Home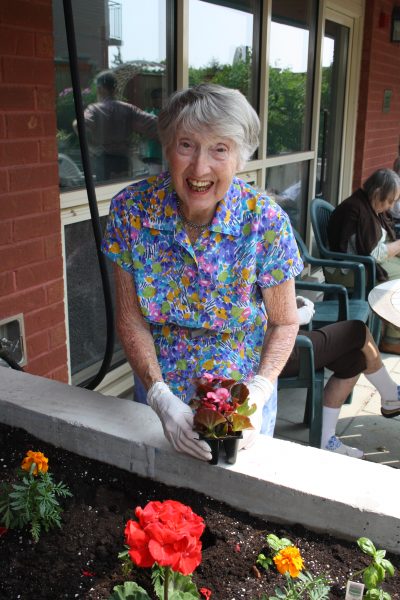 SPRINT Senior Care has a unique dementia care residence at Ewart Angus SPRINT Home. It is home to people in the early to mid stages of Alzheimer's disease or related dementias who are no longer able to live safely in their own residences.
Our college-trained personal support workers and onsite supervisors provide supervision, assistance with medication and personal care, activation, socialization, and cueing to perform activities of daily living for clients residing at Ewart Angus SPRINT Home. Caregivers of our clients are assured that their family members are receiving the highest quality, around-the-clock care, including programs and activities to improve the overall wellness of clients, such as  gardening, arts and crafts, and gentle exercise.
View Ewart Angus SPRINT Home's information or call 416-481-6411.
Other Dementia Care Programs 
In addition to Ewart Angus SPRINT Home, our Adult Day Program provides seniors and adults who are physically frail and/or have cognitive impairments with opportunities to socialize and participate in stimulating programs that are supportive of individuals' needs and abilities.