Safety First: Our New COVID-19 Protocols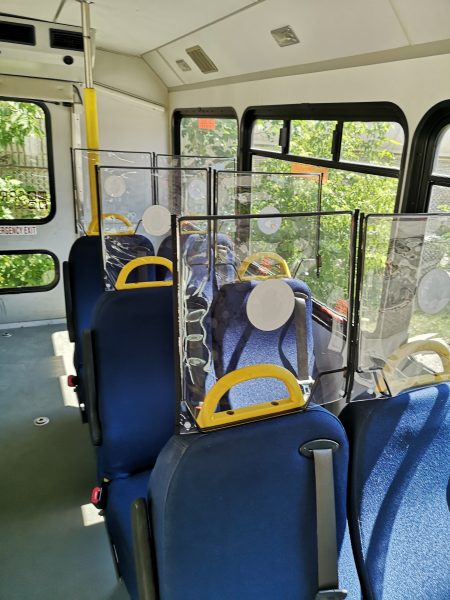 The health and safety of our clients, staff, and volunteers is always our number one priority. Due to COVID-19, we have adopted several new protocols to encourage physical distancing and prevent virus spread. 
 
These new protocols and strategies include: 
Mandatory mask and eye protection for all direct care staff.
Symptom screening for clients, staff, volunteers, and visitors at all locations.
Using floor decals and other signs to facilitate physical distancing. 
• Increased cleaning and disinfecting, particularly in high-traffic areas.
Installing plexiglass barriers in our vehicles, between workspaces 
at our head office, and on dining tables at our transitional care site.
Additional hand sanitizing stations to improve access to hand sanitizers.
Requiring transportation clients to wear a cloth mask, and having a one-passenger limit in vehicles.
Signs at all locations reminding staff, volunteers, clients, and visitors of our new protocols.
Offering virtual Community Wellness programs so that clients can safely participate from home.
Providing contactless drop offs for our meal delivery programs, including Meals on Wheels.
As always, we are regularly reminding everyone about the importance of handwashing, and reminding everyone to stay home if they are feeling ill.