MP Rob Oliphant meets SPRINT Senior Care summer student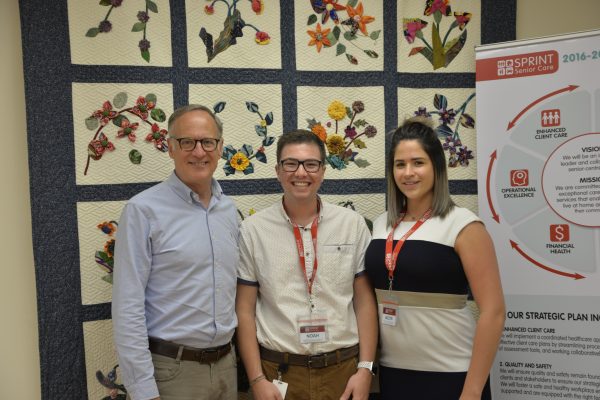 Member of Parliament Rob Oliphant (Don Valley West) stopped by SPRINT Senior Care's Adult Day Program on August 9 to meet one of our summer students, Noah.
Oliphant, a former North Toronto-area United Church minister, is a longtime supporter of SPRINT Senior Care. During his visit, he spoke to Noah about his future career path and the work he's accomplished this summer at the Adult Day Program. Noah is one of six students at SPRINT Senior Care funded by the federal government through its Canada Summer Jobs program.
Noah, who will be starting his second year as a psychology student at the University of Guelph this September and is interested in a social work career, spent his summer planning and running activities, and serving meals to our senior clients. "It's very hands-on," he says.  "It's a good stepping stone to become a social worker."
He says SPRINT Senior Care is very client-focused, which he believes is beneficial. One of his favourite experiences has been talking to seniors about their lives and their pasts. "It's interesting that clients from so many different walks of life end up at the same table," he says.