Celebrating Pine Villa's 1st Anniversary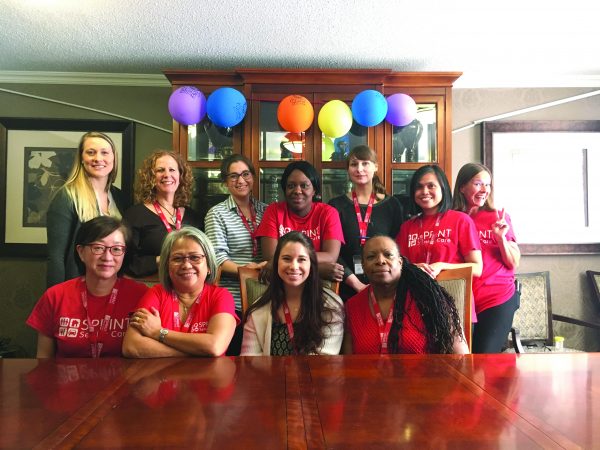 March 2019 marked the first anniversary of the Pine Villa transitional care centre – a partnership between SPRINT Senior Care, Sunnybrook Hospital and LOFT Community Services, with support from the Toronto Central LHIN. The 68-bed facility on Eglinton Ave W. provides short-term stays for patients who no longer need hospital care, but still require support.
Over the past year, SPRINT Senior Care facilitated more than 70 short-term stays at Pine Villa. Residents benefit from a supportive environment in which they will either regain the strength, mobility and confidence to reintegrate back into their homes and communities, or transition to a more supportive long-term care facility. The primary members of SPRINT Senior Care's Pine Villa team include a client care manager, client care supervisors, personal support workers, a social worker, a transitional care lead, a recreation therapist and several dedicated volunteers. 
 
The Pine Villa team has won the Sunnybrook Team Award, underwent building renovations to improve accessibility, increased external care providers through partnerships with Baycrest, hosted several visits with the Ministry of Health and our local City Councillor Josh Matlow, created community outreach connections with volunteer students at Crescent School, and has established a supportive volunteer community. 
 
This past year has been a whirlwind of activity, success and learning. We thank the entire Pine Villa team for all of their support and effort, which has directly impacted the success of clients transitioning safely back to their homes or to long-term care facilities. Keep up the great work, team!