A holiday gift from Greenrock Charitable Trust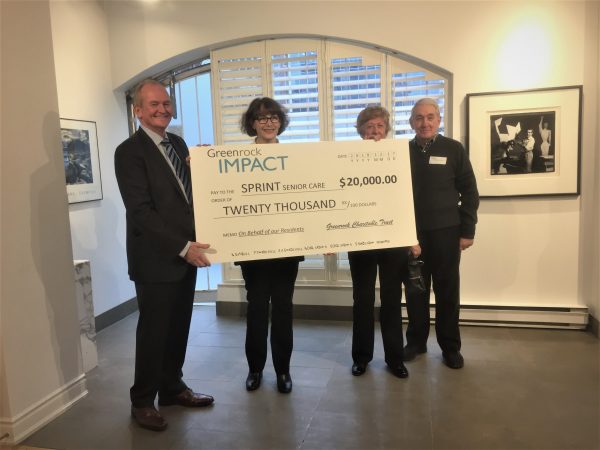 SPRINT Senior Care is grateful to be a recipient of a $20,000 donation this holiday season from Greenrock Charitable Trust.
Our agency was one of five local charities selected by the residents of Greenrock Property Management buildings, who voted for the organizations they believed were most deserving of a donation. Several of Greenrock's properties are located in Davisville Village in SPRINT Senior Care's catchment area.
The other charities that received a $20,000 donation were Camp Ooch, Casey House, Stella's Place and The Redwood.
Thank you to Greenrock for this impactful donation, and for supporting local charities making a difference in Toronto!