Membership, Engagement and Advocacy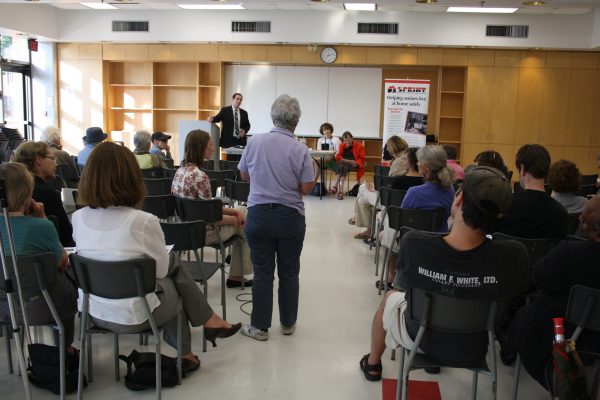 SPRINT Senior Care, a long-time advocate for seniors, is a leader in engaging seniors in issues that affect them. As such, SPRINT Senior Care has played an important role in advocating for an age-friendly Toronto. 
Additionally, SPRINT Senior Care provides administrative and meeting space to Care Watch and the Toronto Council on Aging. Care Watch is a volunteer-run, not-for-profit advocacy organization led by seniors. They work with policy makers and those who influence policy, and, through public events and research, raise issues relevant to seniors. 
The Toronto Council on Aging identifies and responds to the needs and concerns of older adults by working with businesses, service organizations, older adults, and people who work with older adults, to provide a better understanding of the changes and challenges of aging. They also strive to overcome ageism and age discrimination by emphasizing the need for positive attitudes and behaviours towards older adults, encourage the involvement of older adults in all aspects of community living, and are fostering the development of an Age-Friendly Toronto.
Membership 
Members are individuals who are part of the SPRINT Senior Care community who are entitled to vote in our Annual General Meeting and any other meeting of members. 
All are welcome to apply for membership! All members must pay an annual fee of $20.
If you are interested in applying, please call Ana at 416-481-0669 ext. 1222.